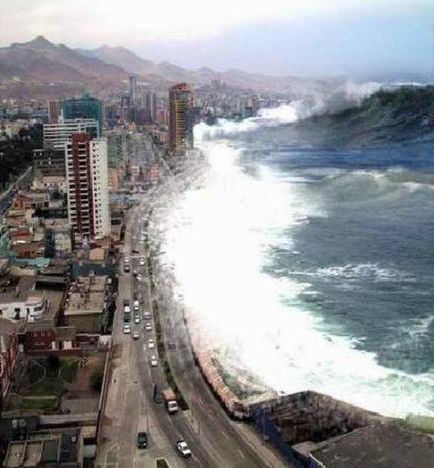 on October 27, 2010, Indonesia faced two natural disasters: a tsunami and an eruption of Merapi volcano.
Since the eruption of Merapi, one of the most active volcanoes in the country, at least 28 people were killed near the city of Yogyakarta, and another 91 were injured with burns. Meanwhile, the volcano was still spewing clouds of ash and hot gas jets. Most were half-charred bodies, while wounded had respiratory problems and burns.
The tsunami, of 7.7 magnitude on the Richter scale, sent waves of two meters high crashed on a stretch of 180 kilometers from the beach of Java.
Indonesia's government acknowledged that it had received warnings regional government of Indonesia recognized that it had received regional warnings about the impending disaster, but ignored and not communicated to the threatened towns along the southern coast of the island of Java.