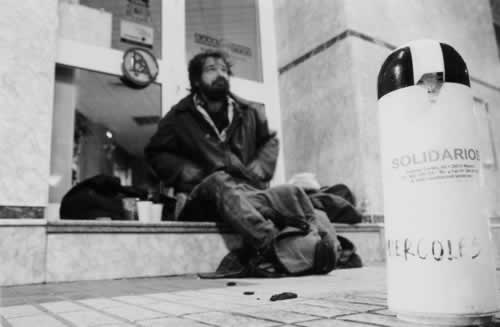 Last year, I was walking on the streets of Madrid when I thought I saw my former teacher of painting. I approached him and in fact he was William Mclovin, the most talented person I have ever known. When I asked him why he was lying in the street he became suddenly nervous. Soon I understood why he was so thin.
He told me very embarrassed that he was living in the street because he hadn't any job and any money. I really wanted to help him so I suggested him to be my teacher again. He rapidly accepted. He had an aspect really sick so I invited him to eat in a restaurant.
Now he has regained confidence in himself and next month he is going to present his collection of paintings. He had said me that if I didn't meet him that day, he would have finished starved or throwing in a bridge. With this story I want to show that there is so much people in the street that only need a little of confidence.