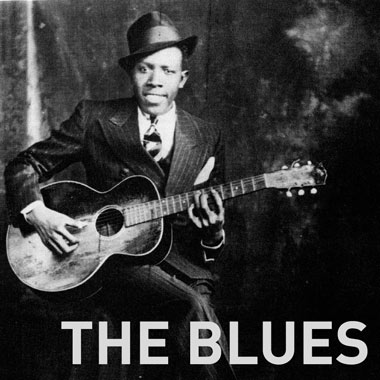 The blues was born in South United States in the late nineteenth century.

There are some styles of Blues: Country, Classical, City or Urban and Rhythm & Blues.

The blues tipe "country" the singers were accompanied by guitar and harmonica.In 1912, with the publication of W. Memphis Blues C. Handy, the blues made its entry into the field of popular music.

The singers often worked with a jazz band or a piano. In its adaptation for solo piano, blues gave birth to the art of interpretation of boogie-woogie.

The blues has been regarded as an early form of jazz, but has also been developed independently.

Blues instruments include electric guitar, bass, drums and sax.

The most prominent interprets the blues are: T-Bone Walker, B. B. King, Ray Charles, W. C. Handy, Robert Johnson, Muddy Waters, John Lee Hooker, Howlin 'Wolf, Albert King.