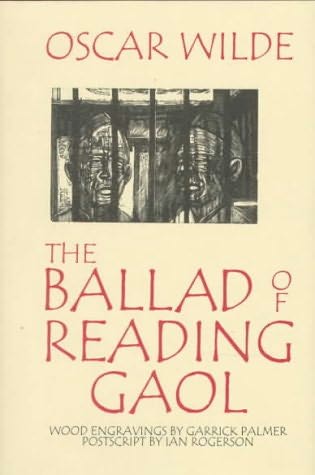 Ballad of Reading Gaol is a poem written by Oscar Wilde during his exile in France.
Wilde was sentenced to the prison because of homosexual acts in 1895. There he saw the hanging of Charles T. Wooldridge, convicted for the murder of her wife, fact that inspired this wonderful poem.
We can see the simplicity in style and the reflections on the meaning and value of life. Meter, rhyme and rhythm help to create the hypnotic feeling of life in prision.
The poem is one of the most representatives of the author and English literature.
I leave here the first lines:
He did not wear his scarlet coat,
For blood and wine are red,
And blood and wine were on his hands
When they found him with the dead,
The poor dead woman whom he loved,
And murdered in her bed.